The Nazca Lines are a collection of giant geoglyphs located in the Peruvian coastal plain about 400 Kilometers South of Lima and some people fly over them because they think they were made by aliens.
Created by the ancient Nazca culture in South America, given their size the 2,000-year-old Nazca lines can only be truly appreciated when viewed from the air. As a plane soars over the desert of Southern Peru the dull rocks begin to organize and change form as distinct white lines gradually evolve from the red sand. Strips of white paint the desert as its landscape changes to take the form of simple geometric designs: trapezoids, triangles, and swirls. Some of the swirls and zigzags start to form more distinct shapes like those of a hummingbird, spider, or monkey. 
The famous Nazca lines are one of Peru's top tourist attractions, many eager tourists take to the skies in order to get a proper view of the lines. This section will try to answer the questions you may have about flying to see the Nazca lines.
Is it safe the fly over the Nazca lines?
It is generally safe to fly over the Nazca lines and there have been few accidents in recent years, but that was not always the case. The Peruvian Times report that in 2008 five French tourists died in a plane crash, while in 2010, 13 people were killed in two different accidents of different aircraft companies, and most recently, in 2015 6 people were injured when a small plane crashed shortly after takeoff. These tragedies have led to a call by the National Tourism Chamber to audit the planes used in Nazca. After the audit, only 4 flight agencies and 7 of 48 planes were allowed to fly over the Nazca. It should also be noted that the 2015 crash took place in a 1982 Cessna 206 plane.
If you are still skeptical whether it is safe to fly over the Nazca you can consult the Aviation Safety Network, which keeps track of all flight incidents over the world. A quick glance through its records on Peru should put you at ease as there were only 7 incidents in Nazca since 1930.
How to book a Nazca lines flight tour?
While it is not always required to book a Nazca Lines flight tour in advance it is best to do so if you know when you will be in the area. Booking ahead allows you to ensure availability for your desired time. Booking ahead also ensures that you will fly with a reputable company and get a good time slot. If you do arrive at short notice there are multiple agencies around Nazca that operate on short notice. One of the best ways to book in advance is to find local trips. They show all flights operated by differe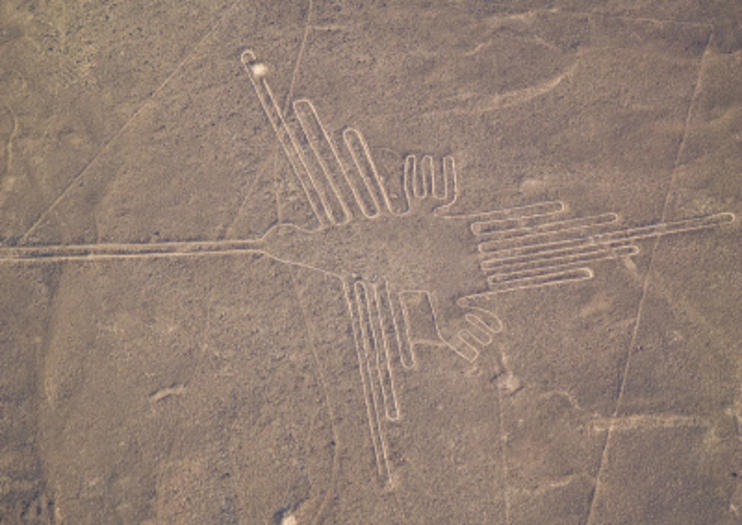 nt companies and allows you to sort by their rating and price. An average flight to see the Nazca Lines costs $80USD and lasts half an hour. Most operators fly from 8 in the morning to 2 in the afternoon, you should be careful as some do stop services at noon. An important note is that you will have to pay an airport tax of 30 Peruvian soles ($8.8 USD) on the day of your flight which is NOT included in tour package prices.
How do I know what flight to pick?
Some reputable airlines include AeroNasca, AeroParacas, and Movil Air. These all have very good reviews and fly a modern fleet of planes. You can check their websites for more information. While it may be cheaper to fly with another company, safety should be taken into consideration. It is not worth risking your wellbeing to save a couple of dollars. A cheaper company may also fly different routes that offer a worse view of the lines. An easy way to check would be to look up reviews on trip advisor for different airlines.
Tips.
Take the weather into consideration before you book your flight. It is not unusual for bad weather conditions to cause flight delays or cancellations. If possible allow some flexibility in your schedule in case your flight does get canceled.

Try to book your flight for early in the morning. Visibility tends to be better earlier in the day.

The Nazca Lines planes are small, light aircraft that can have rather eccentric motions when flying over the lines. If you or someone in your party suffer from motion sickness make sure that you take the necessary precaution to have a comfortable flight.

Your passport will be required when you check in to your flight and are filling out the necessary forms.

The check-in process is extensive and among other requirements, you will be weighed. Due to the small size of the planes, the airlines have a general policy that anyone weighing over 95 kilograms needs to pay for an extra seat.

Make sure that you charge your camera's battery so that you can take photos of the lines while you're in the air.

Don't forget to bring your 30 Peruvian soles for the tax, you may not be able to withdraw cash at the airport. 

When you arrive at the airport and check-in, let the airline know that you are only willing to fly in one of their planes. On busy days the airlines have been known to share planes to get as many people through as they can. Make it clear this won't be acceptable beforehand.
And after flying over the lines, if you haven't been kidnapped by aliens, we recommend you to make your way to Cusco, or to Choquequirao.
Bye!