To fly directly to South America requires some forethought and leg-work if you are going to do it as cheaply as possible.
There are a bewildering number of possibilities and ticket deals available and there's no one magic key which will instantly reveal all about this market. 
What you end up paying for your ticket depends on many factors. Principal among them are: the country you live in; what travel agencies you have access to; which part of South America you want to go to; whether you can buy your ticket in advance; how flexible you can be about your travelling arrangements; how old you are (it's to your advantage if you are 26 years old or under); and whether you have a student card. 
While there are certain ways to go about getting the best deal, you should nevertheless remember the old adage that no matter how little you paid for your ticket you will inevitably meet someone, somewhere who paid less. 
The first thing to do is equip yourself with as much information as possible. One of the best sources about cheap fares and fare deals all over the world is the monthly magazine, Business Traveller, available from newsstands in most developed countries or direct from 60/61 Fleet St, London EC4, UK, and from 13th floor, 200 Lockhart Rd, Hong Kong. Others are the Trailfinder magazine, free from the Trailfinders Travel Centre, 48 Earls Court Rd, London W8 6EJ, UK; the London weekly entertainment guide. Time Out, available from newsstands in London or from Tower House, Southampton St, London WC2E 7HD, UK; LAM, London's free weekly magazine for entertainment, travel and jobs, available at underground stations or ring 081 743 6413 for detailsof the nearest pick-up point; and the News & Travel Magazine (TNT) (formerly the Australasian Express), also a free weekly magazine which you can collect at underground stations or from 52 Earls Court Road, London W8 (tel 071937 3985).
TICKET OPTIONS
There are a number of different types of discount air tickets available. The main ones are:
Advance Purchase
These tickets must be bought at least 21 days in advance and are usually only available on a return basis. There are minimum and maximum stay requirements (usually 14 and 180 days respectively), no stopovers are allowed and there are cancellation charges.
Excursion Fares
These are priced midway between Advance Purchase and ftill economy fare. There are no advance booking requirements but a minimum stay abroad is often obligatory. Their advantage over Advance Purchase is that you can change your bookings and/or stopovers without surcharge.
Point-to-Point
This is a discount ticket which can be bought on some routes in return for the passenger waiving his or her rights to stop over.
Stand-By
This can be one of the cheapest ways of flying. You simply rum up at die airport or, in some cases, at an airline's city centre terminal, without a ticket and if there are spare seats available on the flight you want, then you get them at a considerable discount. It's become such a common thing since the early 1970s that most airline counters now have a special stand-by section. To give yourself the best chance of getting on a flight on the day of your choice, get there as early as possible and have your name placed on the waiting lists. It's first come, first served.
They can be a cheap way of travelling. There are some excellent deals avaüable and you may well pick up one of these for less than me cost of a return excursion fare. You must travel round the world in one direction and you cannot backtrack; you are usually allowed from five to seven stopovers.
Economy Class Symbolised by 'Y' on the airline ticket, this is the full economy fare. Tickets are valid for 12 months.
Budget Fares
These can be booked at leasl 3 weeks in advance but the actual travel date is not confirmed until 7 days prior to travel. There are cancellation charges.
It is a voucher which looks like an airline ticket but has no destination or date on it and is exchangeable with any IATA airline for specific flights. Its principal use for travellers is as an alternative to an onward ticket, though MCOs are becoming less acceptable for this purpose. For entering those countries which demand an onward ticket (such as Brazil, Colombia, Guyana and Venezuela) it's obviously much more flexible than a ticket for a specific flight, but check first to be sure they will accept an MCO.
In addition to the official ticket structure there are unofficially discounted tickets available through certain travel agents – known in the UK as 'bucket shops'. Generally bucket shop tickets cost less than Advance Purchase tickets, without the advance purchase or cancellation penalty requirements. Some agents do have their own penalties for cancellation. Most bucket shops are well established and scrupulous, but it's not unknown for fly-by-night operators to set up office, take money and then disappear before they've given you a ticket; or even issue you with an invalid or unusable ticket. Check carefully what you are buying before handing over the money.
Visit South America Tickets AeroPeru offers a Visit South America ticket which includes a return flight from the US to South America, and flights within the continent to any of Bogotá, Buenos Aires, Caracas, Guayaquil, La Paz, Panama, Rio, Santiago, São Paolo, Lima, and one other Peruvian city of your choice. 
The ticket is valid for 45 days. Tickets must be bought in the USA and cost US$759 from Miami, US$999 from New York, and US$1054 from Los Angeles during the low season and US$150 more in the high season. The tollfree numbers for AeroPeru are; in Los Angeles, 1-800-252-0458; in New York, 1-800-334-0556; elsewhere in the USA and Canada; 1-800-255-7378 or 1-800-327 7080. Other South American countries have 'runabout tickets' for internal travel on theii domestic airline. 
For more details see the Getting Around chapter, but note that these tickets must be bought outside the country in which they will be used, and sometimes can only be bought in conjunction with an inter national ticket to that country.
FROM THE UK & EUROPE
Fares from London are often cheaper than from other European cities. One particularly good agency is Journey Latin America (JLA), 16 Devonshire Rd, Chiswick, London W4 2HD (tel 081 742 3108). 
They specialise in cheap fares to Latin America and will make arrangements for you over the phone. They can also issue tickets from South America to London, and have them delivered to one of the main South American cities. 
This can be much cheaper than buying the same ticket in South America. Another reputable budget travel agency is Trailfinders, 42-48 Earls Court Rd, London W8 6EJ (tel 071 938 3366). The useful travel newspaper Trailfinder is available from them free. In both London and Amsterdam there are more bucket shops than you can point a stick at, and their services and prices are well advertised. 
The cheapest places to fly to are generally Caracas (Venezuela) and Bogotá (Colombia). You may be able to find a stand-by flight even cheaper than these one-way fares. Cheap flights are available from other European cities, but may be slightly more expensive than those Usted. One alternative, wjrich quite a few people from central ourope are taking, are the cheap Aeroflot or Interflug flights from Berlin or Luxembourg to Lima via Cuba. There are many charters flying between Europe and South America with maximum stay requirements being the main restriction. LAN Chile for example has flights from several European capitals with a maximum stay of 60 days.
FROM ASIA
There are very few flights directly from Asia to South America. Japan Airlines flies from Tokyo to Rio de Janeiro and São Paulo for US$2564. Varig flies from Tokyo to Rio (US$2468 one-way economy) and Buenos Aires (US$2803), with a stopover or transit stop in Los Angeles. If you're in Asia and you're heading to South America, your cheapest options are to go via Europe or the US. 
The cheapest places in Asia to buy tickets are Hong Kong, Bangkok (Thailand) and Penang (Malaysia), with Singapore trailing behind those. It's well worth hunting around the travel agents as you may be able to find a bargain. From Hong Kong, Japan and Singapore the best connection is probably through Los Angeles. If you're heading to Colombia or Venezuela it might be better to go through London to take advantage of the cheap flights from there to Caracas and Bogotá.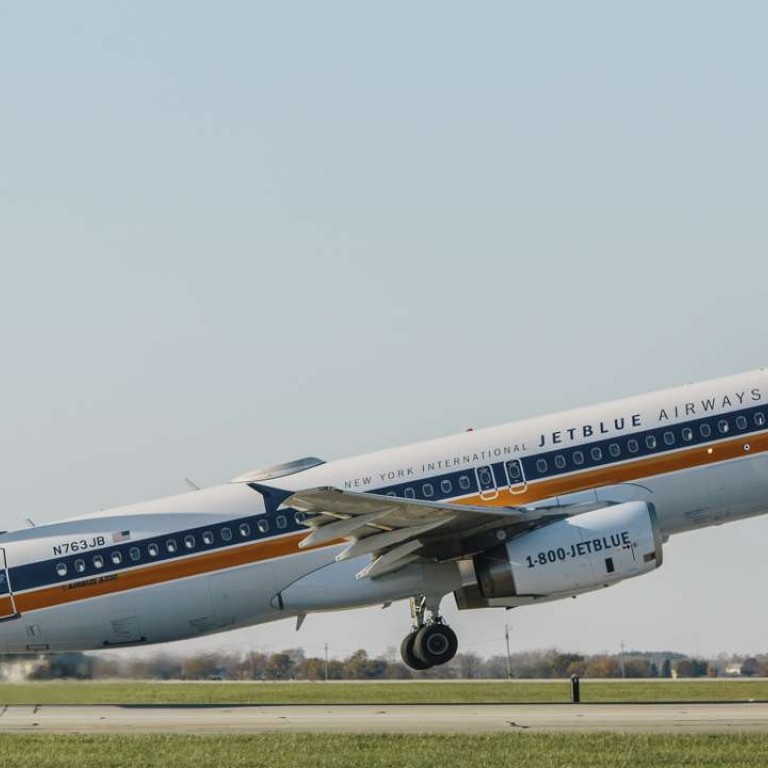 FROM AUSTRALIA & NEW ZEALAND
There are two ways of flying direct from Australia or New Zealand to South America. The first option is to fly to Santiago, Chile, via Tahiti and Easter Island. Qantas or UTA fly you to Tahiti where you pick up a LAN Chile flight to Santiago, via Easter Island. 
A discount ticket from Sydney or Melbourne to Santiago should cost around A$2200 return. Another possibility is to take the Air New Zealand and Aerolíneas Argentinas Round-the-World ticket. This flies you from Australia to New Zealand, then to Buenos Aires, and back to Australia via Europe and South-East Asia with the usual RTW conditions. It includes a return flight from Buenos Aires to Santiago. 
The ticket costs about A$27O0 and is great value if you want to combine Latin America with Europe. UTA also offers a RTW deal. For more information contact LAN Chile at 10th floor, American Express Tower, 388 George St, Sydney 2000 (tel 02 231 1355); or the UTA offices at 33 Bligh St, Sydney 2000 (tel 02 233 3277), 459 Collins St, Melbourne (tel 03 61 2041),and331 Queen St, Brisbane (tel 07 221 5655).
If you want to fly to South America via the USA, you should look for one of the connections with Los Angeles or Miami as a transit point. For example, Sydney-Honolulu-Los Angeles-Miami-Bogotá can be done for about A$2200 return, with a ticket that is valid for 6 months. 
There are a number of agents offering cheap air tickets out of Australia. STA Travel (formerly Student Travel Australia) is very good, and you don't have to be a student to use their services. They have offices in Melbourne, Hobart, Sydney, Adelaide, Perth, Canberra and Brisbane. Also check out the advertisements in Saturday editions of newspapers like the Age or the Sydney Morning Herald. Australians and New Zealanders are unlucky because officially there are no bucket shops – discounting tickets is illegal and few agents are willing to do it. Their governments have adopted a protectionist policy for their own respective airlines. Of course, discounting does happen, but it's not easy to find.
FROM NORTH AMERICA 
In the USA, deregulation has made it much easier for travellers to find cheap air tickets, and there are also a number of discount outlets in Canada. All you need do is spend a day or two comparing prices at different travel agents. 
To find cheap tickets look through the travel sections of the Sunday papers for likely-looking agents – the New York Times, Los Angeles Times and the San Francisco Chronicle-Examiner are particularly good. American Student Council Travel (SCT) and Student Travel Network (STN) sell cheap tickets on interesting routes, and you don't have to be a student to use their services. SCT has offices in New York, Los Angeles, San Diego, San Francisco, Boston and Seattle. 
STN has offices in Los Angeles, San Diego, San Francisco, Honolulu and Dallas. Travel CUTS is Canada's national student travel agency and has offices in Vancouver, Victoria, Edmonton, Saskatoon, Toronto, Ottawa, Montreal and Halifax. Again, you don't have to be a student to use their services. From the USA the major carrier gateway cities are New York, Los Angeles and Miami.
All have basically the same fare structure. Cheap fares often have to be purchased 2 weeks in advance, and you must stay at least 2 weeks and no more than 3 months. The 3 month time limit is a real drag but we were unable to find a way around it; even the charters have it. LAN Chile has several flights a week from New York, Miami, Los Angeles and Montreal. 
The normal one-way economy fare from Miami to Santiago is US$934, from New York US$1057, and from Montreal US$1120. The Bolivian airlines, Lloyd Aéreo Boliviano, flies from Miami to Arica for a return fare of US$600. When flying from the US, consider charter flights, especially for brief visits from 1 to 3 weeks. Check with Tower Air and СШЕ (offices in New York, San Francisco and Boston). They often have the best deals, but unusual restrictions and disorganisation could be problems. 
Besides charters, travel agencies specialising in South America are the best places to go for discounted tickets. These agencies usually buy tickets in bulk from the airlines, which they then discount to their customers, or they sell what are called 'fill-up fares' for the airlines which are an even better deal (but there are some additional restrictions). 
These discounts range from 10% to 25% less than normal economy fares. Look for ads in the newspapers. Typical Advance Purchase return fares with AeroPeru to Lima are US$460 from Miami, US$600 from New York and US$760 from Los Angeles. One-way from Miami to Caracas will cost you US$275. Some of the cheapest flights from the US to South America are with the Colombian airline Avianca or the Honduran airline Sahsa to the Colombian island of San Andrés. From there you can take a domestic flight to the Colombian mainland. 
The cheapest options are from New Orleans to San Andrés with Sahsa (US$212) and then on to Cartagena (US$56) or Bogotá (US$86). Alternatively, go from Miami to San Andrés with either airline (US$226) and continue from there. Return flights to San Andrés cost US$318 from New Orleans and US$410 from Miami, with a maximum stay of 30 days. There are also excursion tickets from the USA to Colombia, with a maximum stay of 30 days in the high season (1 June to 31 August and 10 December to 10 January), and 60 days in the low season.
Other Options Via Central America If you're heading down from the US and you want to see something of Mexico or Central America on the way, you have a variety of options. Basically, you go overland as far south as you want, then fly to South America, either directly or via the Colombian island of San Andrés. In either case, see the From Central America section. Boat From North America you might be able to travel as a passenger on a cargo ship. Try asking at companies like CAVN, INSCO or Aleo – you could end up in Venezuela!
FRОМ CENTRAL AMERICA 
Flights from Central American countries are dually subject to high tax and bucket shop deals are virtually unobtainable. You must have an onward ticket to get into Colombia whether you fly, go by boat, or go overland through the Darién Gap. Because of this requirement, no airline company in Panama да Costa Rica will sell you a one-way ticket to Colombia unless you already have an onward ticket or you are willing to buy one. 
If you're refused entry the airline will have to fly you back at its own expense. Not оnly that, but if you need a visa for Colombia you will probably have to show an onward ticket anyway. Venezuela also demands an onward ticket. The only way of getting around this is to fly to Ecuador or Peru. Most travellers choose to fly from Central to South America as it's probably just as cheap as going overland through the Darién Gap, and it's definitely quicker and more convenient.
Via San Andrés Island Several airlines land at die Caribbean island of San Andrés, which is actually part of Colombia. From all Central American countries except Panama, it is cheaper to go via San Andrés than it is to fly direcdy to the Colombian mainland. From San Andrés you can continue on a domestic Colombian flight to Cartagena for US$56, or Bogotá for US$86. For more details see the the San Andrés section of the Colombia chapter.
From Costa Rica Flights to South American cities from Costa Rica are only marginally more expensive than those from Panama City, and if you are trying to conserve as much money as possible there are definite advantages in flying from Costa Rica rattier than Panama. Firstly, the Costa Rican student organisation OTEC, in San José, offers some excellent deals on cheap tickets. There's no such organisation in Panama. 
Secondly, you need an onward ticket to get into Panama in the first place. A return bus ticket is acceptable but, unless you want to come back to Panama, the return half will be a waste of money since it's not refundable. The third consideration is the high cost of living in Panama. The longer you take looking for a ticket, the more you will spend.
From Panama SAM (Sociedad Aeronáutica de Medellín, a Colombian airline) and COPA (Compañía Panameña de Aviación, from Panama) generally offer the cheapest deals to these places and elsewhere in the region. Sahsa is also worth checking out. Don't forget that COPA is not a member of LATA, to which most airlines belong, so its tickets are not transferable to another airline belonging to that association. COPA has offices in Cartagena, Barranquilla and Medellín which should give refunds on unused return halves of tickets, but check when you buy one of their tickets that there are no special conditions attached to getting a refund. 
Refunds are best applied for in Barranquilla because if you apply in Cartagena it has to be referred to Barranquilla anyway. The office in Cartagena is at Calle Santos de Piedra 3466 near the Plaza Bolivar. Refunds take up to 4 days and you only get the money in Colombian currency. The international airport in Panama City is at Tocumen, about 27 km from the city. The cheapest way to get there is by the bus marked 'Tocumen' from the Plaza 5 de Mayo. 
They depart every 15 minutes, cost 50c and take about 1 hour. A taxi there will cost US$ 14 if there are one or two of you and up to US$20 if there are four of you. Remember that the departure tax for international flights is US$15.
Other Options Tf you don't want to fly direct from Panama Colombia, and would like to go at least part of the way through the Darién Gap, there are internal flights with COPA and ADSA to Puerto Obaldia near the Colombian border, and also flights with Transportes Aéreos Interioranos to the San Bias Islands off the north coast. These flights depart from the domestic airport at La Paitilla near Panama City.